Two Dimensions High Scores
WARNING!!
​
Clearing the cache in your web browser will erase your player name from your device, the leader-board will prevent you from creating the same name again. There will be a way to transfer your player name to another device soon.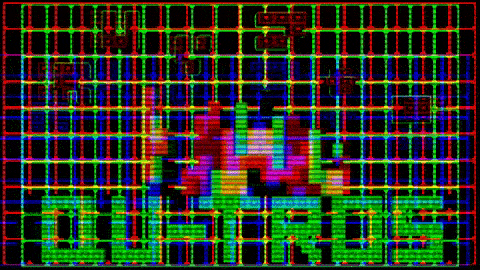 Qu-tros is a BetaMaximus-128
exclusive game, it only exists
right here on
Entertainment-Calculator.com
If your wireless controller doesn't work try another web browser.
Contest!!
​
Beat the current high score of 789377 in Two Dimensions mode and get a free T-shirt. See the contest page for more details.
Qu-tros has additional game modes and is more fun on desktop with a controller.
One Dimension Mode - clear lines.
Two Dimensions Mode - clear squares.
Black-hole Mode - clear squares.
(Black-hole Mode only playable on desktop)
​
Easy difficulty = points x 1
Normal difficulty = points x 2
Hard difficulty = points x 3
Insane difficulty = points x 4
Danger Items give blocks more points if those blocks are cleared in goal.
One point is subtracted for every second it takes to complete the goal.
More game modes coming whenever...
Come mingle with other players, share your replay videos, and get the latest news on Qu-tros.
Share this trailer with your friends